Here's yesterday's fennec printed. They were one of my favourite animals when I was a
kid and if I remember correctly it was the first animal I drew live at the
ARTIS Amsterdam Royal Zoo.
Since then I drew many, many times at the zoo. In a way I'm not a fan of zoos in
general but they do make it easy for artists to draw animals live instead of using pictures.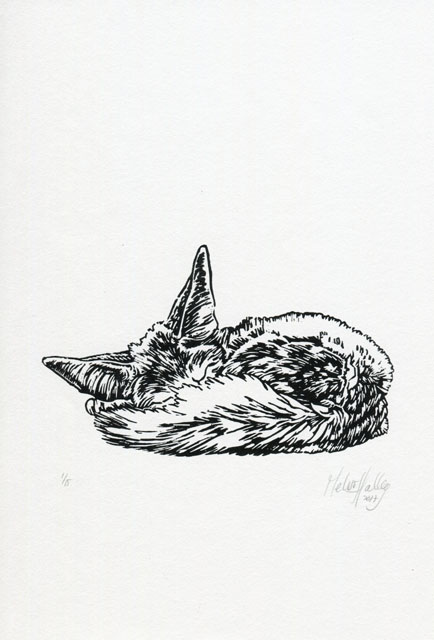 Sleepy Fennec, Linocut, 30x24 cm, 2017