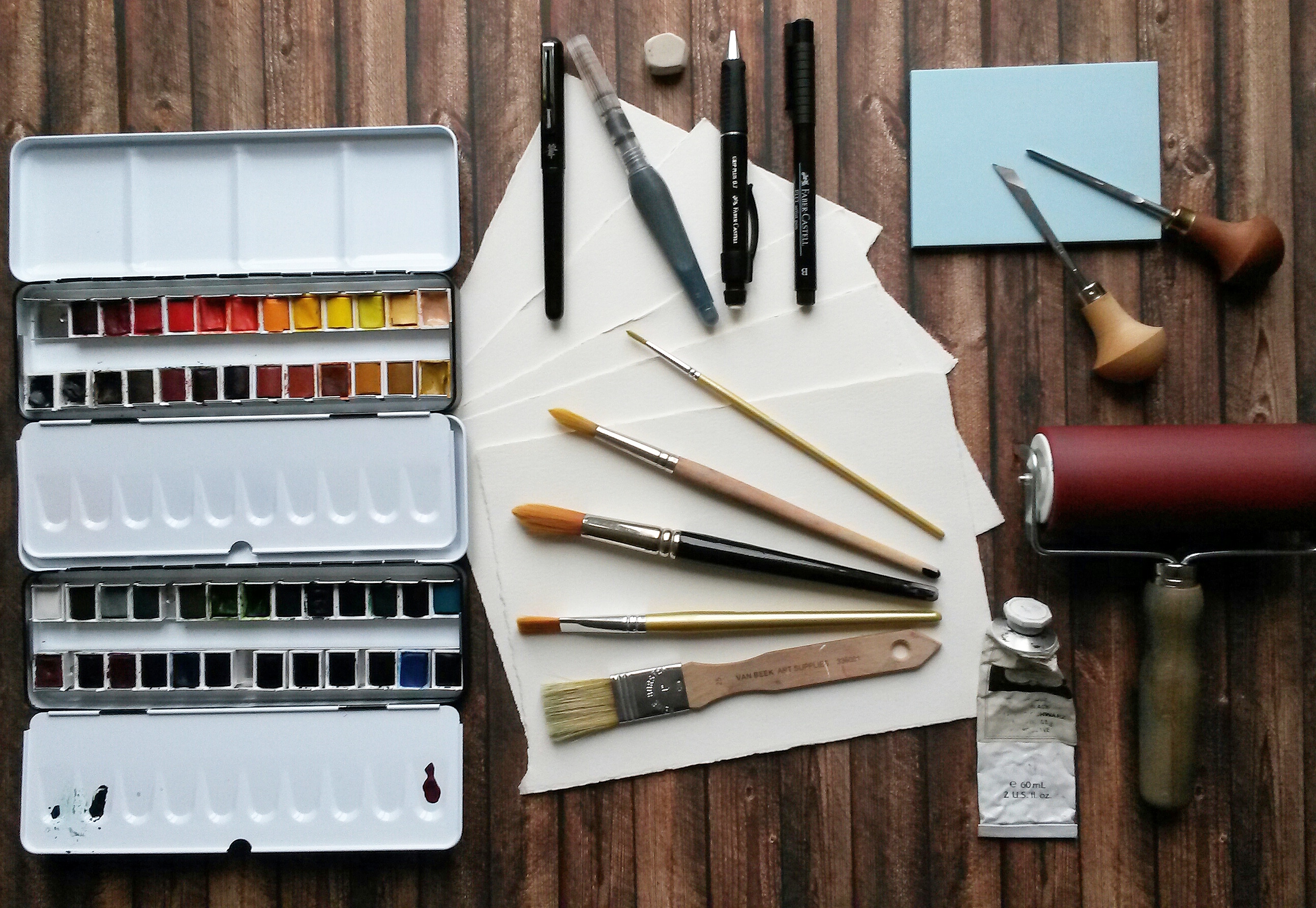 As for drawing materials I use a wide range.
As a teenager I started out working in colouring pencils.
I loved using Karisma colouring pencils and when they stopped being made I switched to Derwent, both Derwent Coloursoft and Derwent Inktense.
Later I started adding soft pastels by Schmincke.


At the academy I learned about graphical techniques like etching, linocut etc.
Thanks to studio

Grafisch Collectief Thoets I

was able to continue to work in these techniques.
As of 2020 I make all my art from my home studio.
For me most important are the cutting tools. Pfeil linoleum & block cutters are truely the best!


After a serious hand injury I had to switch everything up because etching, gouging or even just drawing with pencils or soft pastels would hurt my hand too much.
Using brushes and working in bistre and ink was a good solution.
Luckily the use of my hand is almost back to normal.
Right now I love doing linocuts and watercolours.
As for watercolour brands I use a mix of Winsor & Newton, Schmincke and Daniel Smith.

As of lately I don't paint on regular paper. I mount my watercolour paper on a wooden panel!
How? Click here to read the blogpost 'Mounting Paper on Wood' to learn all about it!