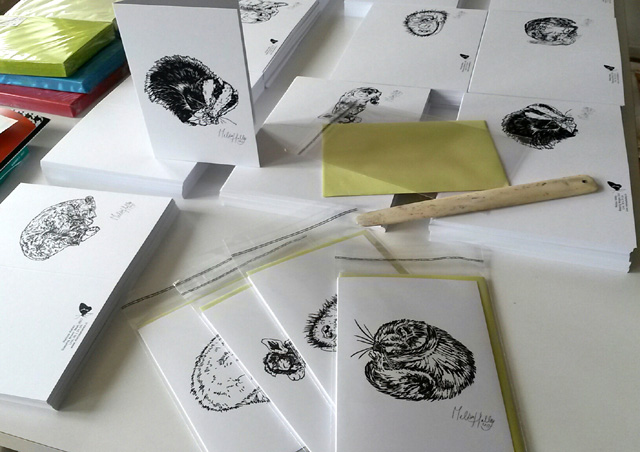 Yay! Thanks to a couple of really nice people who pre-ordered my 10 then still to be printed
greeting cards of the '15 Lino's in 30 Days' series I was able to actually have them printed!
Now the whole series of Sleeping Animals is complete and for sale at my webshop



Last January I did the '15 Lino's in 30 Days' project as a part of Leslie Saeta's project
'30 Paintings in 30 Days' which she does every January and September.
Cutting and printing 30 would be too much so I decided on 15. The project was a success.
I managed to do all 15 lino's, people liked them and I had some sales.
The perfect project to turn into a series of greeting cards I thought but having them made
all at once would be an expensive endeavour so I decided on printing a third.

Since I have an Open Studio coming up on the 12th of November I thought it would be nice to
have the series complete by then and I asked friends, family and followers to help me out.
So thank you Ron, Frans, Joyce, Siemen, Jos, Claudia and Jantiene for your (pre-) orders,
helping me to finance the remaining 10 cards.
And last but not least, thank you Peter Print for your great printing advice!