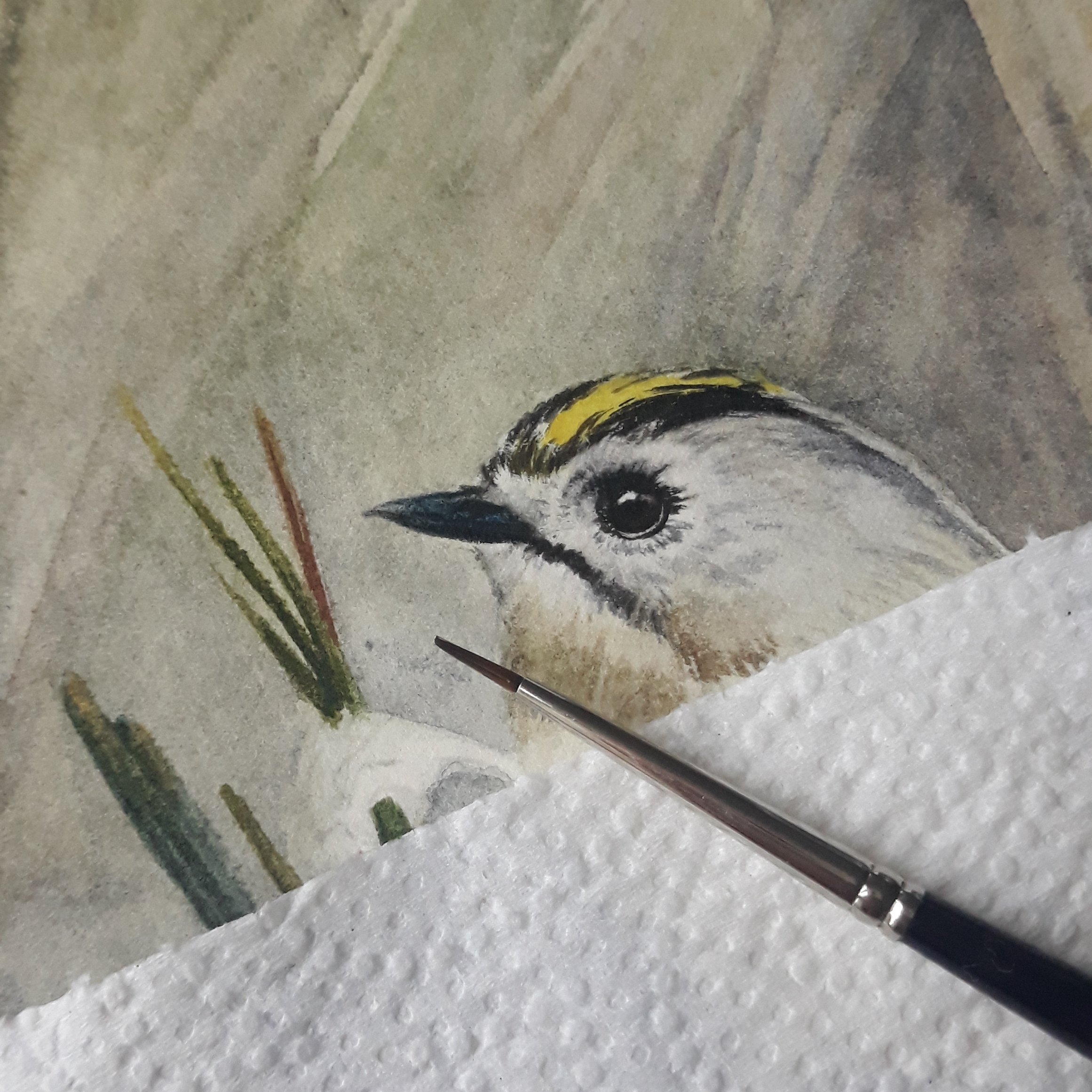 At the moment I'm creating 4(!) new 20x20cm watercolours for the 20x20 exhibition
Kunstvereniging Sint Lucas is orginazing this April.
This exhibition should have taken place May 2020 (hence the 20x20 cm concept)
but got postponed due to covid-19.
This bird is called the Goldcrest, it's the smallest bird in Europe and I'm utterly enjoying painting
this little one 💗

🍃🍂

Add a comment
Details

Hits: 19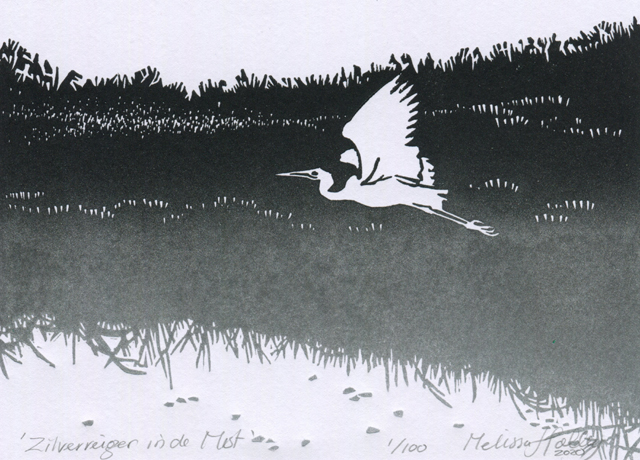 Every year I print a little Newyear Print as a thank you to everyone who bought art from me.
This year I was inspired by a particular misty morning and the great egrets I meet at the
Amsterdam Forest.
In the Dutch language the great egret is called 'Zilver Reiger', which would translate to
Silver Heron/ Silver Egret.
That's how I ended up using both black and silver printing ink (I know, it looks grey in this pic).
And I also thought about the English phrase 'a silver lining', which is a metaphor for optimism,
meaning something negative may have a positive aspect to it.
A message we might all need after 2020.

🍃🍂


Add a comment
Details

Hits: 143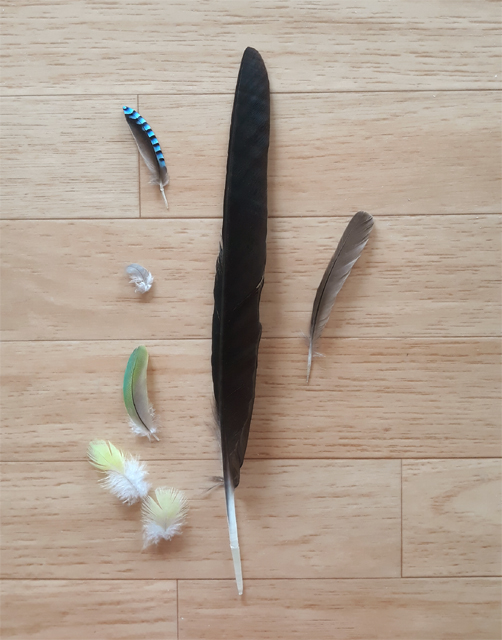 Found treasures. Not 100% sure about all of them but the one on the top left is from a Jay,
beneath that a Common wood pigeon and the green/ yellowish feathers are from a
Rose-ringed parakeet.
The black one is from a Crow and the one on the right probably from a (female) Blackbird.

🍃🍂


Add a comment
Details

Hits: 507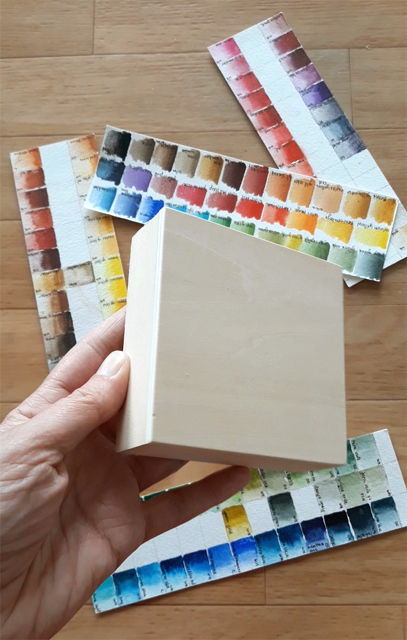 Every time when I post my latest addition to my Hahnemühle insect sketchbook I get the
question whether I sell them.
I'm sorry to say I don't. That would mean destroy the leporello/ zigzag book or selling the
whole sketchbook at once and I don't find either of the options very pleasing.

So I intend to paint little insect paintings on these 10x10 cm panels. Can't wait to start on
them after summer.

They will be exhibited during my duo exhibition with fellow artist and good friend
Katja Berkenbosch at MLB Galerie during the entire month of October!!

Edit: if you'ld like to see what I ended up painting on these click:
Red Admiral, Feather Jay, Wing Hawfinch 

or

 Dragonfly
🍃🍂
Add a comment
Details

Hits: 426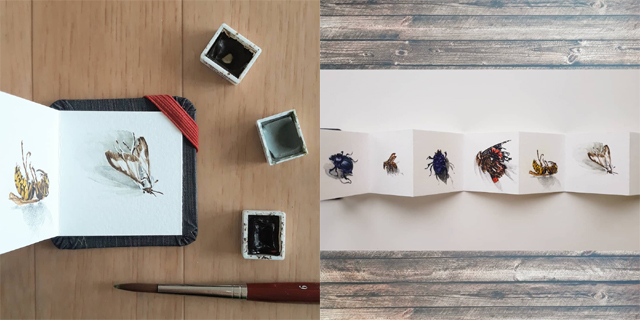 Recently I painted this little moth I found dead at my home and it's quite infamous, or actually
the caterpillar is 🐛
Do you know what moth this is? 
🦋

It's part of my Hahnemühle ZigZag miniature (5x5 cm) sketchbook that I started during the
summer vacation of 2019 and I'm planning to continue this summer.

All these broken beauties are painted true size 🦋
🍃🍂
Add a comment
Details

Hits: 462