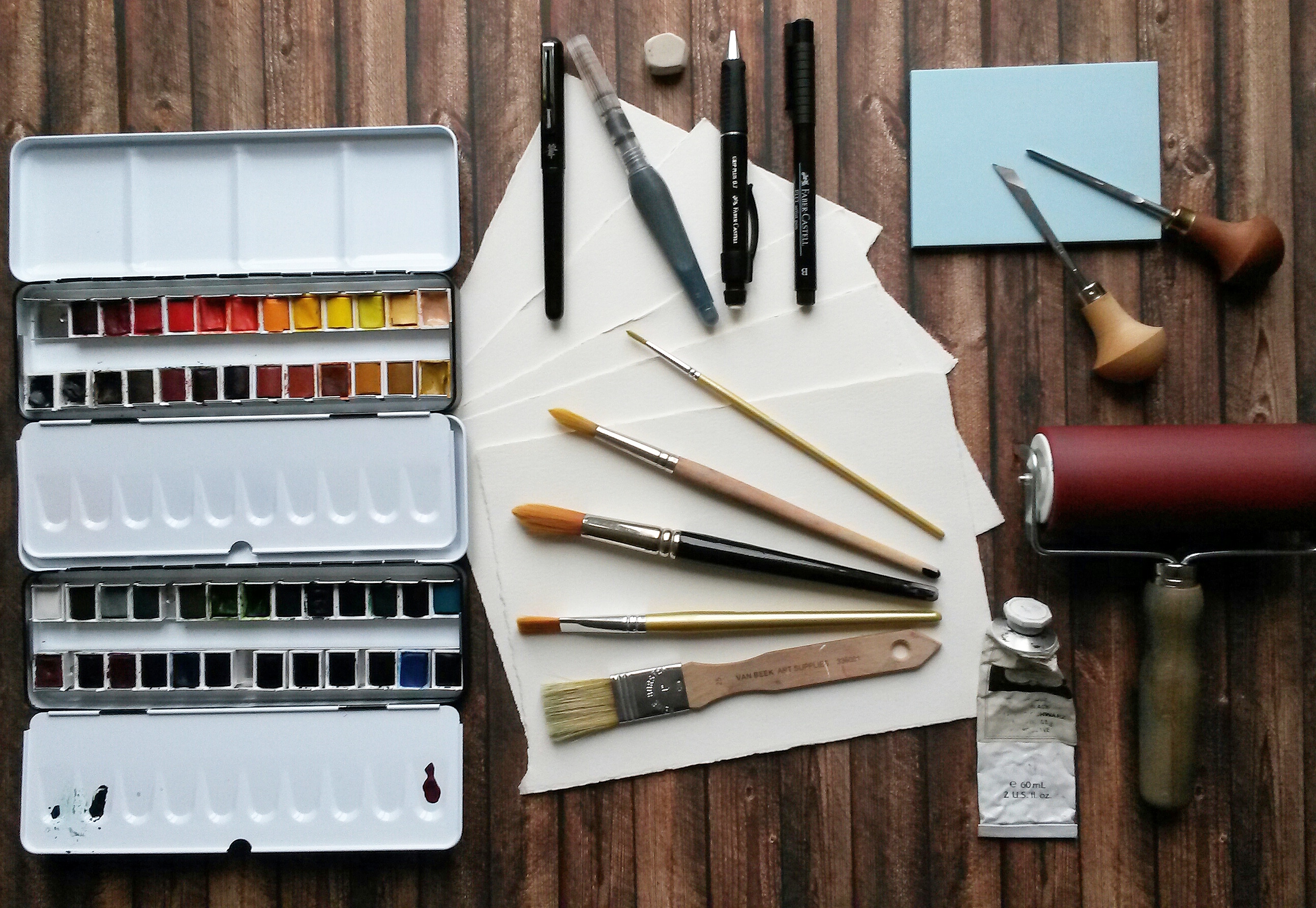 Busy week this week. Both preparing for the upcoming artmarket at Artplein Spui and
standing in for colleagues from my part-time job who are on their holidays which leaves not
much time to create.
On Instagram I'm participating in Joanne Hawker's March Meet the Maker which is quite
fun. Mostly because you get to read each other's stories and I'm glad to get to know my
Insta-friends better 


This picture is from yesterday's prompt: Tools & Materials.