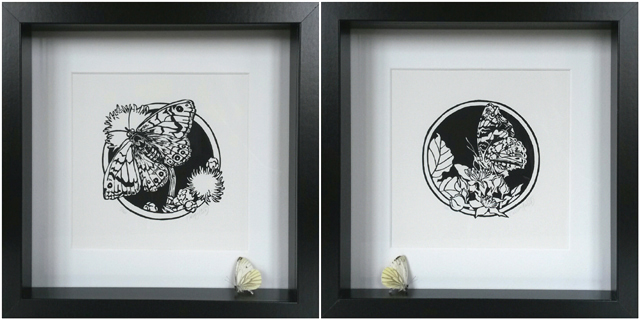 Last Friday Linda Rusconi and I had our Print Pop-up Shop and it was lots of fun. We probably
will organize something like it again!

During that day I printed three different butterflies: the Lime Hawk-moth, the Red Admiral
(Atalanta) and the Wall Brown of which I like the Dutch name better being Argus butterfly.
Named after Argus Panoptes, the giant from Greek mythology whose body was covered with
100 eyes of which not two would sleep at the same time.
The Argus butterfly has two prominent "eyes" which show when its wings are folded up.

This Sunday, June 24th, I'm showing my art at Artplein Spui Amsterdam and I framed two of
three butterflies which I will bring.
Next to that I will bring my complete Sleeping Animals series, both framed and unframed , all
three butterflies and much more. Hope to see you then!