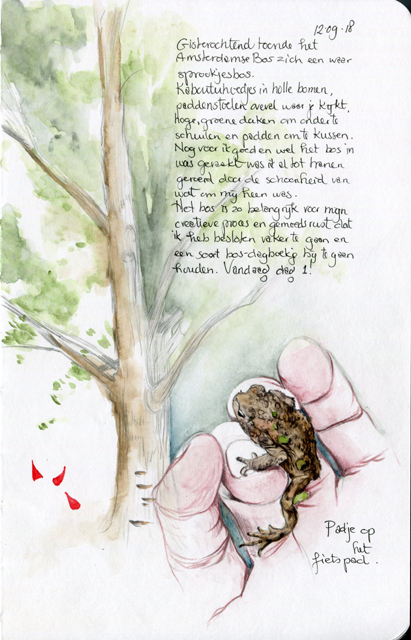 Last September I started a new project, a Forest Diary. It's not going to have daily entries,
it's going to be a drawn note of what I've seen during my walks.
Since nature is so important to me (and the world!) and such a great inspiration I want
to make a fun diary in which I draw the things I saw in the woods on that particular day.
The first entry is about red gnome hats, toadstools, green rooftops and a little toad I found
on the bicycle path.