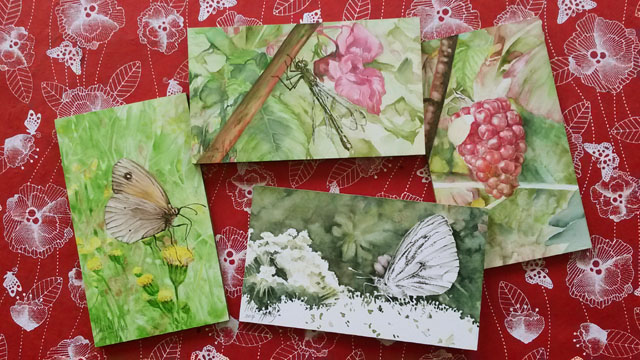 A little while ago I started a series of small watercolour paintings on Ampersand Encausticbord.
They are all 7,5 x 12,7 cm and based on pictures I took during the summer. The one on
the right, the raspberry, is not finished yet and I hope to do one more before my Open Studio
which will be at Sunday November 12th.