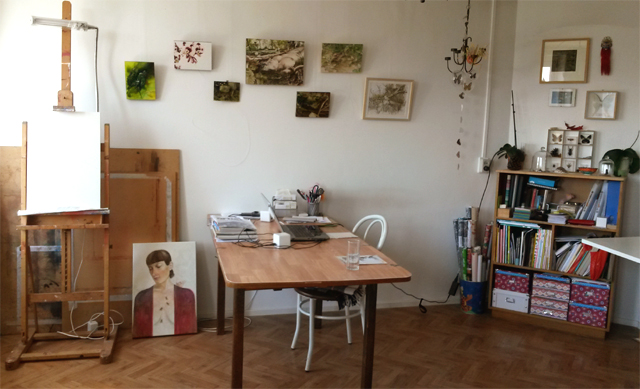 At this moment I have no idea what direction my life is going. Still not sure about what is
going to happen with my job and because of that not knowing if and when I will need to start
giving my own classes.
A few things I do know, I need to paint, draw and print what I want or need to make.
Last couple of years I started to do the 'business-thing'.
Writing my blog every week, keeping my website up to date, sending out monthly
newsletters, having a webshop, start on Etsy and Society6, posting on Facebook, posting on
Instagram etc. etc.
But in the end it didn't do much for me. It just costs me very important making time…
So I might become a bit more silent online, I just want to make, I don't want to take into
account size, colour, what people might like or dislike. Just make.