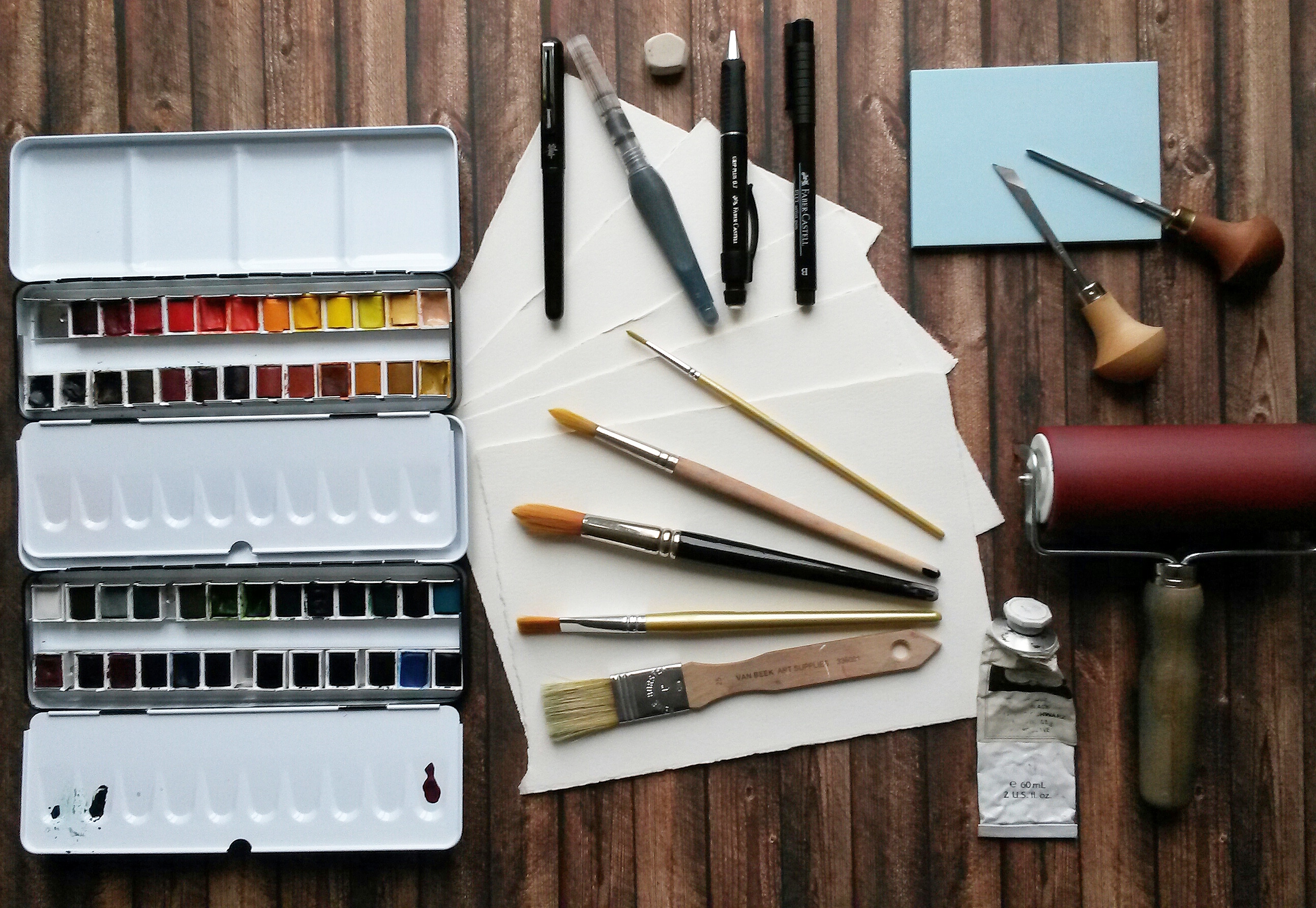 Exciting news!! After much consideration I decided to start offering linocut courses from
my home studio!

'Why now?' you might ask. As you may know, I studied to be an art teacher. After many
applications I was always considered too young and/ or too inexperienced. So I moved on and
started to do other kind of jobs. Also, renting a classroom comes with extra costs and because
of that I let go of the idea of teaching art.
However, since I have redesigned my home and the studio part almost surpasses the living part,
I've been playing with the idea of organizing classes from home and now the time has come.
And I'm really looking forward to it!

For now I've planned 3 lino courses for the months of September, October and November.
These will take place on Thursday evenings, from 7.30 p.m. to 10 p.m.
All courses will be in Dutch.
Since it is at my home I have limited space for only 4 people, so if you are interested, move fast!
You can find all courses here.

Every course has a different theme. For the September course we will be working from a
photograph chosen by you and translate that to linocut.
October is all about autumn and/ or Halloween. During this course you will cut and print a round,
decorative lino from an image or drawing that symbolizes autumn to you.
In November we're going to make Christmas cards/ New Year's greetings. Send your family
and best friends an exclusive, homemade card this year 



Next to the courses I mention here I want to organize much more courses in the future.
Courses on watercolour, drawing in various techniques, drawing/ painting outside...
Let me know what you are interested in or what you would like to do, so I can take that into
account when planning the following courses 🎨
🍃🍂