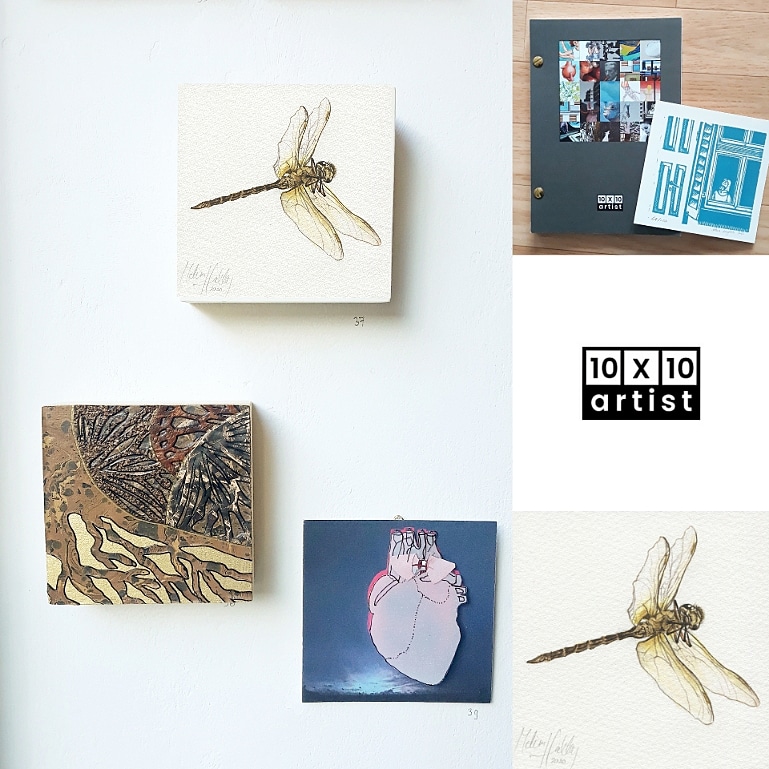 This dragonfly is one of 6 artworks I exhibit at the gallery.
In total there are almost 80 artworks part of the exhibition!
The newly published book of 10x10Artist is also available at the gallery.
The book includes all participating artists + young artist Valeria Vangelista who made a special linoprint that comes just with the book.
You can purchase the book & print for only € 20,-.
Gallery De Stoker is open every weekend from 12.00 to 17.00 hours.
Last day to visit the exhibition: Sunday December 4th.
10X10Artist is an art project by gallery Atelier Open.
10X10Artist offers a varied selection of artworks by Dutch and International artists. The size of all the art is the same: 10×10 cm.