The last couple of weeks I've been working hard to finish up for my upcoming open studio
weekend which will be on November 21st and 22nd. Together with my artist colleagues
Jan Baas, Ina Brekelmans, Edwin Emmens and Ellen Huijsmans (Grafisch Collectief Thoets)
I'm participating in a new art event in Amsterdam, ARTWEST Amsterdam.
We're hoping for a good turn-out and good weather. If you're in the neighbourhood come and visit!!
Nassaukade 321, Amsterdam. On both Saturday and Sunday from 12:00 till 18:00.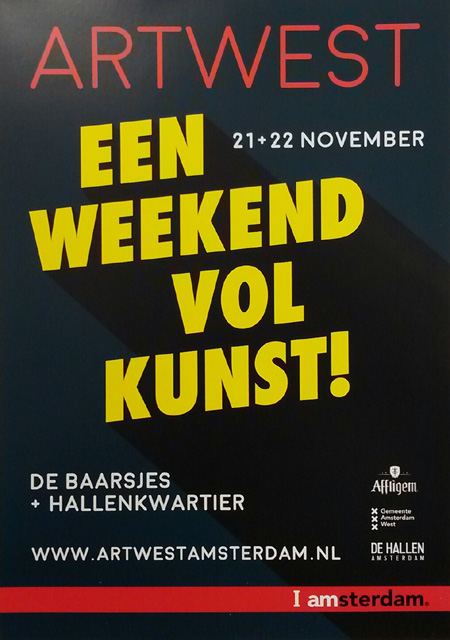 Add a comment
Details

Hits: 4763