After being away for 2 years I'm starting again at the artmarket Artplein Spui Amsterdam!!
These are the dates I'll be participating in 2016:

March 27th
April 24th
May 29th
June 26th
July 17th
September 18th

Visit Artplein Spui Amsterdam every Sunday from 10:00 till 06:00 (March – December).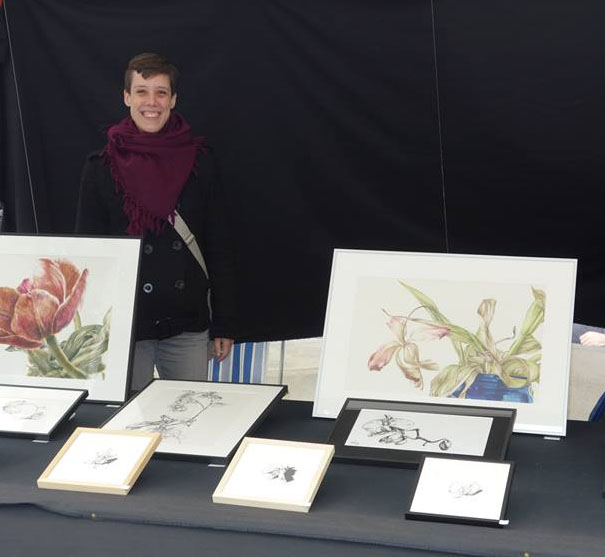 This was December 2013, just before my 2 year break.
Add a comment
Details

Hits: 4762



As many of you know I participated in the '30 Paintings in 30 Days' challenge by artist
Leslie Saeta. For 30 days I made an aquarelle every day.
Friends and followers began to ask when the upcoming exhibition was going to be.

I'm happy to announce my weekend exhibition 30 Paintings in 30 Days at the
ABC Treehouse in Amsterdam, the Netherlands.
All 30 aquarelle paintings will be included together with other recent work.
Opening: Friday April 8th 17:00 - 19:00 hours

Open:
Friday April 8th 17:00 - 19:00 hours
Saturday April 9th 12:00 - 17:00 hours
Sunday April 10th 12:00 - 17:00 hours

ABC Treehouse
Voetboogstraat 11, 1012 XK Amsterdam (near Spui square)
Tram 4, 9, 14, 16, 24 stop Spui (via Rokin)
Tram 1, 2, 5 stop Spui (via Nieuwezijds Voorburgwal)

Hope to see you there!!

Add a comment
Details

Hits: 4295
The last couple of weeks I've been working hard to finish up for my upcoming open studio
weekend which will be on November 21st and 22nd. Together with my artist colleagues
Jan Baas, Ina Brekelmans, Edwin Emmens and Ellen Huijsmans (Grafisch Collectief Thoets)
I'm participating in a new art event in Amsterdam, ARTWEST Amsterdam.
We're hoping for a good turn-out and good weather. If you're in the neighbourhood come and visit!!
Nassaukade 321, Amsterdam. On both Saturday and Sunday from 12:00 till 18:00.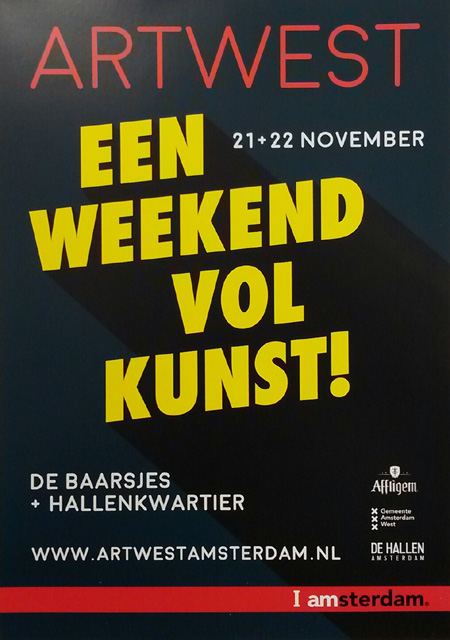 Add a comment
Details

Hits: 3647