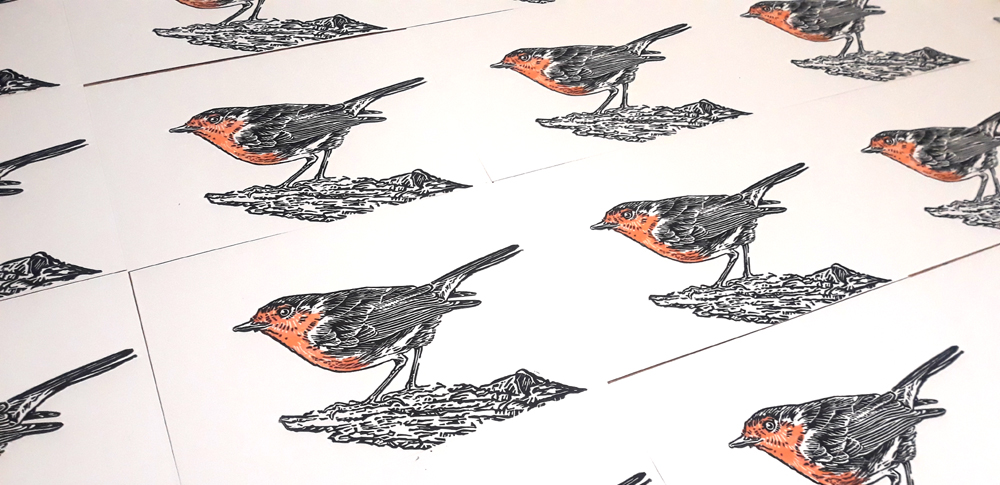 The last two years have been crazy busy. Sure, due to covid exhibitions were postponed or cancelled but nonetheless I made a lot of new artwork.
Next to that I worked hard on the business side of my art practice, I/ we needed to clear out my/ our shared studio at Grafisch Collectief Thoets, I created a bird birthday calendar and I had my 20x20 watercolour birds made into beautiful giclée prints.
This year I'm planning to take a step back and not do any really big, time consuming projects.
For this year I'm planning to take time to play and experiment. And also make a lot of new art because Katja Berkenbosch and I are planning a new exhibition in 2023!!

After this blogpost is finished I'll continue my big home studio clean-up. My home is mostly studio so there is a mix of art mess and private mess everywhere.
There is stuff lying around from finished projects, stuff that moved from studio Thoets to my home, along with that stuff from the days I showed my art at Art Amsterdam Spui (I quit in 2018)...
It's a true mess but I can't wait to share my beautiful neat, sparkly clean home studio when I'm all finished!!

🍃🍂