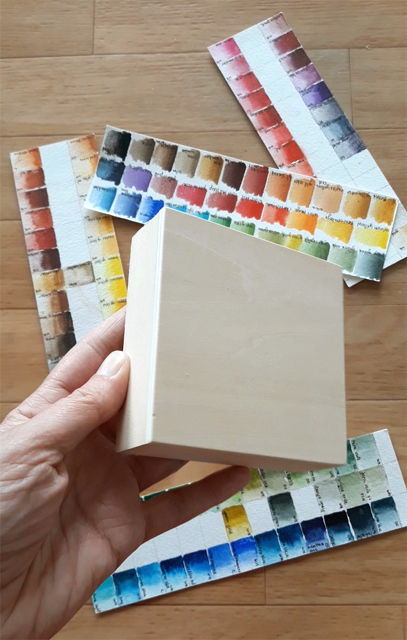 Every time when I post my latest addition to my Hahnemühle insect sketchbook I get the
question whether I sell them.
I'm sorry to say I don't. That would mean destroy the leporello/ zigzag book or selling the
whole sketchbook at once and I don't find either of the options very pleasing.

So I intend to paint little insect paintings on these 10x10 cm panels. Can't wait to start on
them after summer.

They will be exhibited during my duo exhibition with fellow artist and good friend
Katja Berkenbosch at MLB Galerie during the entire month of October!!

Edit: if you'ld like to see what I ended up painting on these click:
Red Admiral, Feather Jay, Wing Hawfinch 

or

 Dragonfly
🍃🍂