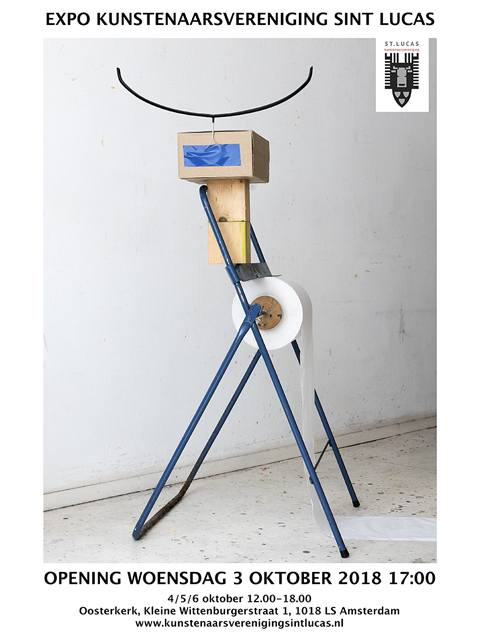 The member exhibition of Kunstenaarsvereniging Sint Lucas will take place from 3 to 6 October
2018 at the Oosterkerk.
During the opening on Wednesday 3 October at 5 pm a surprise event will take place at
approximately 5.30 pm. Make sure you're there.
Participating artists:
Sook Bae, Sjanie Bon, Jeroen Bijl, Herman Deen, Sjoerdtje Hak, Melissa Halley, Patty van Hoften,
Tjeerd Landman, Diane Lekkerkerker, Eva van Ooijen, Joke Plomp, Kees Reek, José Samson,
Caro Schaars, Margreet Scholten, Dieuwke Tamsma and Alex de Wolf.
I'm looking forward to see you on one of the days below:
Wednesday 3 October 5.00 pm - 7.00 pm
Thursday 4 October 12.00 - 18.00
Friday 5 October 12.00 - 18.00
Saturday, 6 October 12.00 - 18.00
Oosterkerk
Kleine Wittenburgerstraat 1
1018 LS Amsterdam