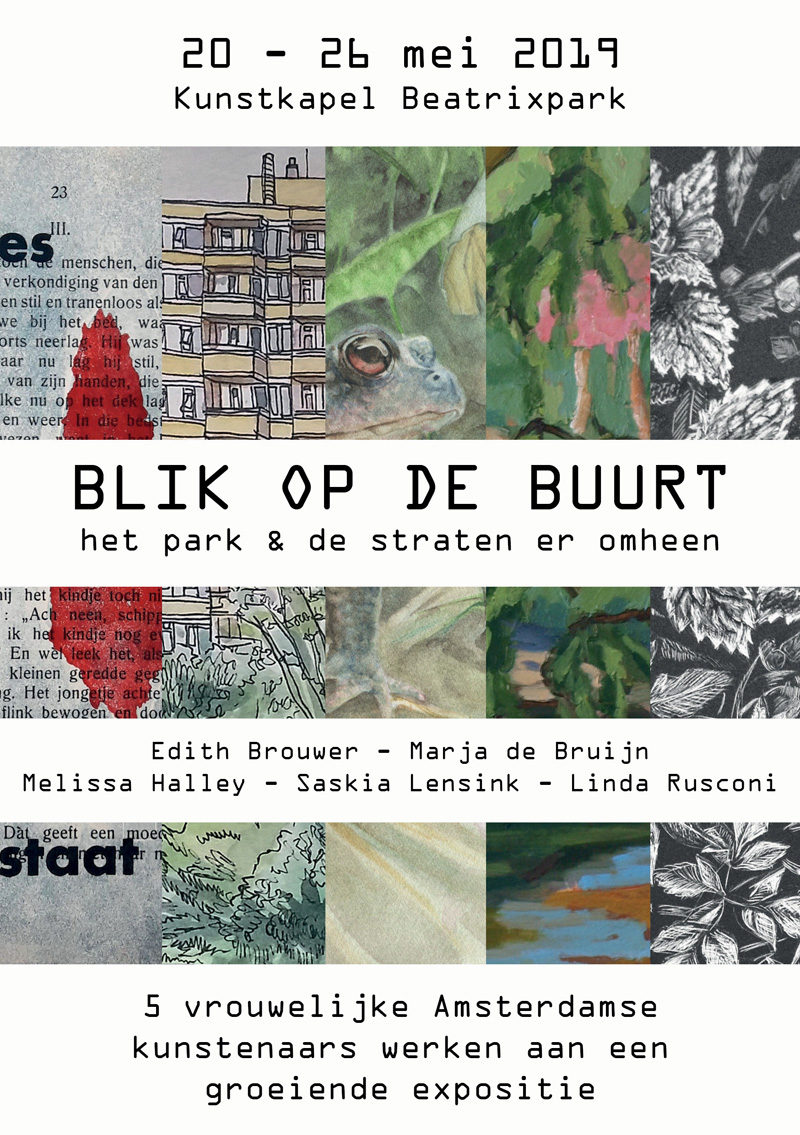 From May 20th to May 26st 2019 I will participate in a very nice project.
Together with artists Edith Brouwer, Marja de Bruijn, Saskia Lensink and Linda Rusconi I will be
exhibiting my art at the Kunstkapel (Art Chapel) at the Beatrixpark.
Everything will be based on and created day by day at the Beatrixpark so the exhibition will
literally grow every day.
We will be inspired by it's nature, the people and neighbourhood in and around the park.
All of us work in different techniques like drawing, painting, watercolour, printing and more.
You can follow our progress on the following dates:
- Wednesday May 22nd to Friday 24th - 15.00 to 17.00 hours.
- Saturday May 25th - 15.00 to 18.00 hours.
- Sunday May 26th we'll have a festive finissage from 15.00 to 18.00 hours.

This last festive day we'll add other artwork and other related items for sale in addition to the art
we made that week.
Interested?
Come and enjoy our process and results at:



Kunstkapel


Prinses Irenestraat 19-I
1077 WT Amsterdam 🎨