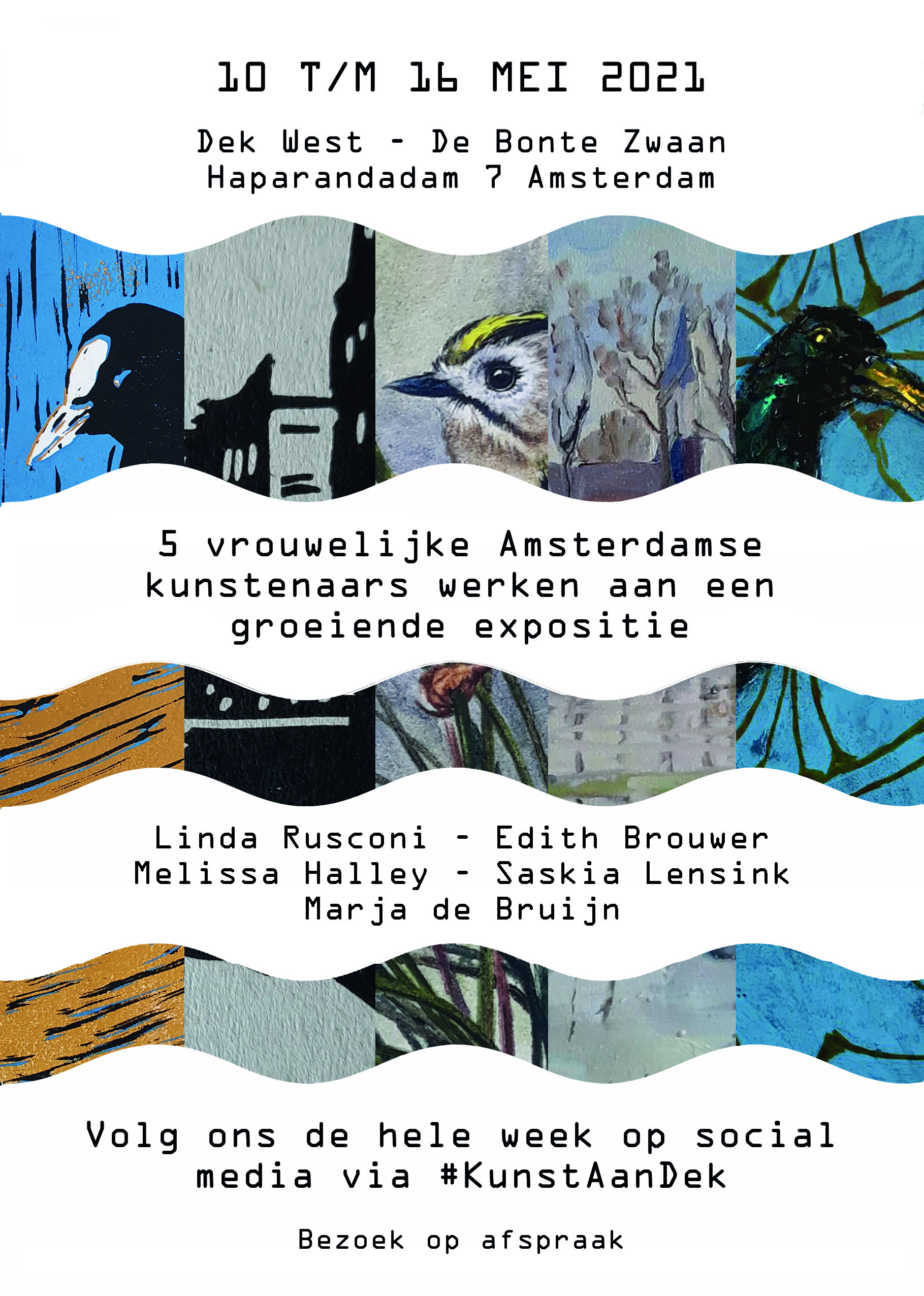 From Monday May 10th to Sunday May 16th I'll be participating for the second time in a
beautiful project with these wonderful ladies: Linda Rusconi, Edith Brouwer, Saskia Lensink
and Marja de Bruijn

.
From May 10th to May 16st we will be drawing/ painting/ printing at, and in the vicinity of,
De Bonte Zwaan, Amsterdam.
Every day we add our new work to the walls of 'Dek West'.
It's near water, so big, broad views instead of "cluttered" forests. It will be such a different
environment for me to draw & paint 🎨
You can follow our progress on Instagram by following #KunstAanDek 👩🏻‍🎨
We're open by appointment from Thursday May 13th to Sunday 16th, from 15:00 to 18:00 hours.
Curious? Send us an e-mail at

This email address is being protected from spambots. You need JavaScript enabled to view it.

and we'll make an appointment.
De Bonte Zwaan (Dek West)
Haparandadam 7
1013 AK Amsterdam