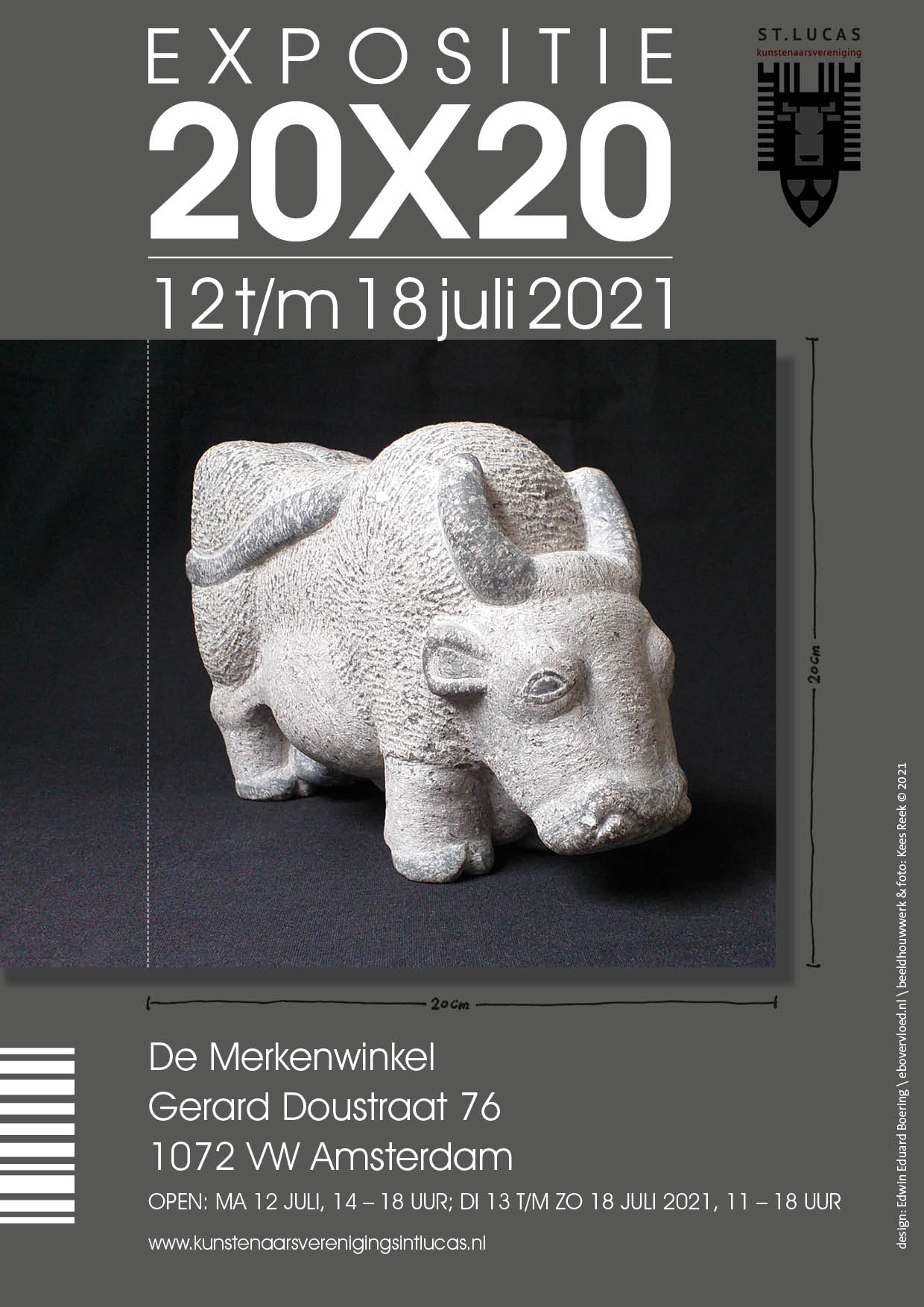 From Monday July 12th to Sunday July 18th Kunstenaarsvereniging Sint Lucas exhibits at
De Merkenwinkel Amsterdam.
All art has the specific size 20x20(x20) cm.
Visit us at:
De Merkenwinkel
Gerard Doustraat 76
1072 VW Amsterdam
Open:
Monday July 12th 14.00 - 18.00 hours
Tuesday July 13th to Sunday July 18th 11.00 - 18.00 hours
Participants:
Hanneke Barendregt, Katja Berkenbosch, Edwin Boering, Herman Deen, Jan van Dijk,
Sjoerdtje Hak, Melissa Halley, Anneke Hohmann, Chantal van Houten, Wanda Janota,
Cees Kaspersma, Tjeerd Landman, Diane Lekkerkerker, Cora Mulder, Marijke van Oostrum,
Rud Perree, Joke Plomp, Ruth van de Pol, Hanneke Rijks, Erik Timmermans,
Marjolein van Veen and Alex de Wolf.