Starting this blog I intended to share all my highs & lows that I would encounter in my art
adventures but as it turned out I didn't. For the last 7 months it has been nothing but
tumbleweed here.
For me art or the act of making is very personal. When I don't function properly, the making
doesn't work properly. For some mysterious reason I didn't have the energy to do anything.
As it turned out I was having a burn-out. The making had slowed down and for a short period
it even stopped. After the diagnose I continued working at my paid job but two months later
I also needed to press pause on that front and I ended up losing that job.
I'm doing better now but a lot has changed. No job (yet) and I had to give up my shared studio
at Retort.
Having a burn-out, losing my job and studio have inspired me to really take a good look at
myself and made me think and realise what I really want. What I want is to continue being an
artist, make money with my art and art related activities!
This April I rearranged my home so I can use that as my studio and maybe even as a space
to teach. Who needs a proper livingroom when most of your living consists of drawing?!
See you next week!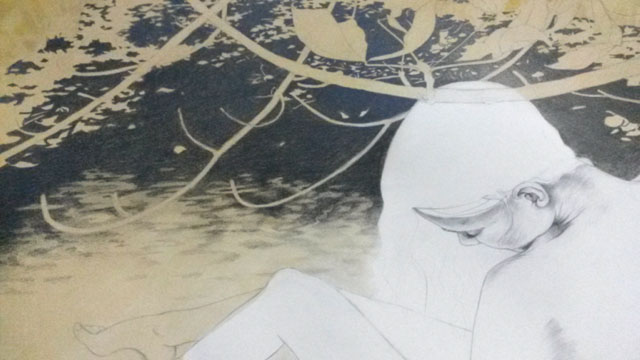 Add a comment
Details

Hits: 2874
After a hiatus of almost 7 months I'm back in the blogging game!
Long story but I want to start out on a positive note. Last year I participated in the Lemniscaat
illustration contest and I'm planning to do so again this year so here is a detailed sketch of
one of the images I'm working on :)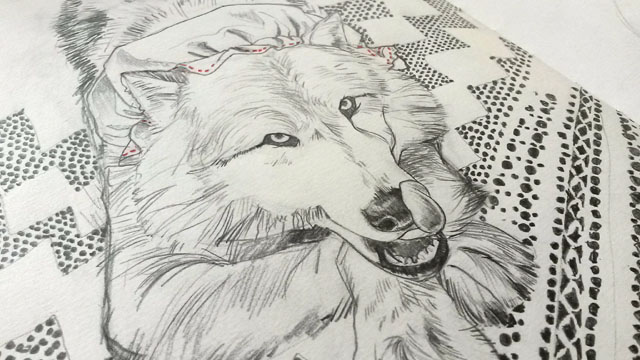 Add a comment
Details

Hits: 2812
October 14, 2014
Really didn't want to do any of the chores I planned for today. So I went out to give myself a treat!
I went to Van Beek Art Supplies and bought myself some new Derwent pencils, which I love
since Karisma was taken out of the shops in the Netherlands. I already have some Derwent
Coloursoft to replace the Karisma ones and later I bought some Derwent Inktence. But
now I thought I was in need of some pastel pencils and next to that I found the Derwent
Graphitint of which I bought five.
To finish everything nicely I bought a nice pencil wrap to put them in and I'm ready to go :)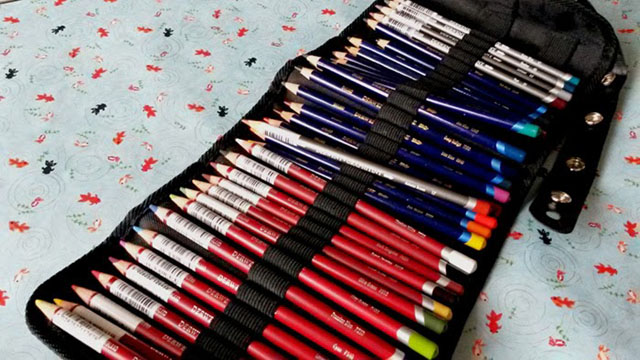 Add a comment
Details

Hits: 3910
October 7th, 2014

Estate Heidestein, Bornia, Driebergen-Rijsenburg, The Netherlands
Add a comment
Details

Hits: 3096
September 30th, 2014
'Another book?!' my boyfriend exclaimed when I stopped by at the ABC, the bookstore where
he works, and I bought Art Inc. - The Essential Guide for Building Your Career as an Artist by
Lisa Congdon. 'You should be drawing instead of reading!'
And he's right, I should be drawing more than I am now but this book was a really good read!
Lisa Congdon is known for her art, illustrations and hand lettering. She exhibits. She has
multiple big clients, a popular blog called Today is Going to be Awesome and written 3 books
including this one. So I thought she might have something useful to say about the matter.
Congdon covers lots of things artists may struggle with. The first chapter is called
You Are an Artist, where she tells you to embrace being an artist. Then follow things like
building your vision and goals, branding your business, organizing time, all the different ways
to promote your work, making digital prints, how and where to sell your art, having
exhibitions, how to deal with galleries etc. All this is illustrated by her own experience and 14
interviews with people who are working in the art business, either as artists or differently.
What it comes down to, making it in this business, is really hard work and investing lots
of time and energy and not to forget the occasional money. Some issues like law-related
things you should check with the country you live in but apart from that I think that if you're
not quite where you want to be as an artist this book could be of great help.
Read this book!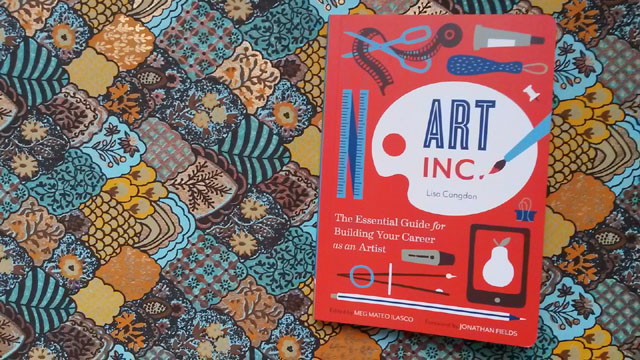 Add a comment
Details

Hits: 2670