Just realized I didn't tell you about experiment # 3: claybord by Ampersand. I had big hopes for
this one because on the leaflet that comes with the claybord it says: 'absorbent (…), perfect for
inks, gouache, egg tempera, pencil (…)' so I thought it would be perfect for my ink and
pencil combination.
When I got it out of the wrapping the surface felt smooth. I wondered how this was going to
absorb and hold watery materials. Well, it didn't.
To save the mess I tried to sand the surface and that helped a little but didn't give the results
that I was hoping for. So as for Ampersand surfaces I'll stick to the aquabord.
For the drawing below I used Derwent Inktensepencils, Lukas Illucolor Pigmented ink
and it is done on Ampersand aquabord.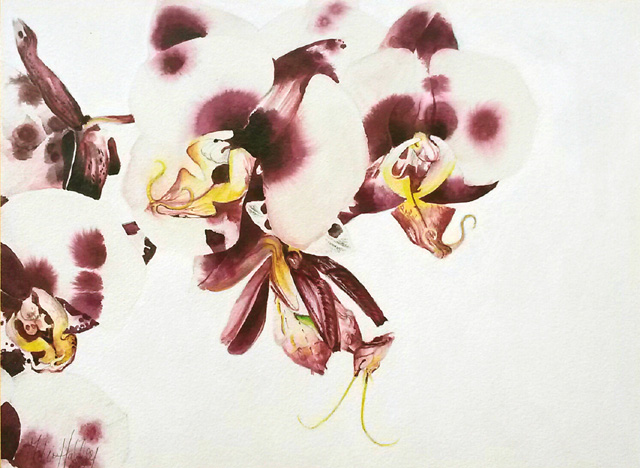 Add a comment
Details

Hits: 3467
Right after I said 'yes' to the commission of the adoption announcement I got a call from a
friend of mine. He asked how I felt about putting together a painting in a Bauhaus kinda
abstract way.
First I asked when it was supposed to be finished. Luckily I would have plenty of time
first to finish the adoption announcement and then start on the painting.
I told him I didn't do any regular (acrylics or oil) painting in 14 years but hey, it's like riding a
bike, right? And did you notice I never do abstract art? Ahem…
It ended up being a fun commission, solving all kinds of problems.
The painting needed to be 60 x 60 cm, depicting a red square, a blue circle and a yellow triangle.
Very Bauhaus. Also there needed to be structure in the painting, preferably the same
structures as the sculpture my painting should be based on. I think it turned out pretty well.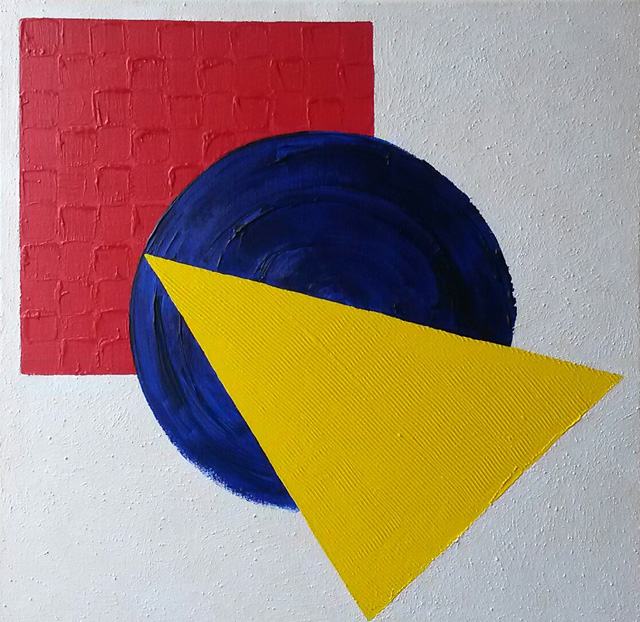 Add a comment
Details

Hits: 3746
Last week I've been experimenting more on Ampersand bord. This time on aquabord. 
It's a panel coated with a special clay mix that sort of absorbs water like a fine paper.
The reason why I wanted to try it out was the claim that watercolours can be displayed
without a glass frame. 
Now I've tried pastelbord and aquabord. Next is claybord and I will let you know which I like
best :) 
The drawings I did were done in Lukas Illu-Color pigmented inks and Derwent Inktense pencils.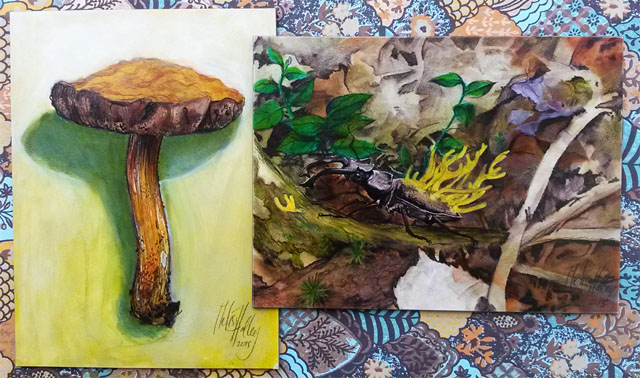 Add a comment
Details

Hits: 3994
Here's a experiment I'm doing, working on pastelbord by 

Ampersand

the first time :)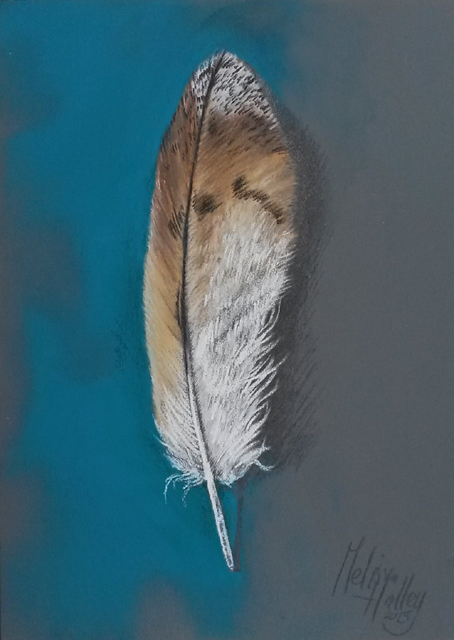 Add a comment
Details

Hits: 3355
Finally I can show you what I've been up to a few weeks ago! I've been working on an
adoption announcement for a Dutch family that adopted a boy from Kenya.
They asked for a realistic (pencil) drawing, combining both Kenyan and Dutch elements.
On the front you can see a big 'M' because the boy's name starts with 'M'. A loving lioness with
cub and on top of the lioness the family dog. Next to the lioness and cub two stuffed
animals, a zebra that the boy owns and to add something typical Dutch: Miffy (Nijntje)!
In the back baobab trees, very common in Kenya. Up in the sky the star constellation
Capricornus, the constellation the boy was born under. The lion cub grabbing at the stars was
on the inside of the card next to some other drawings that I'll post later.
I really enjoyed doing this commission and I'm glad the family was very happy with the result.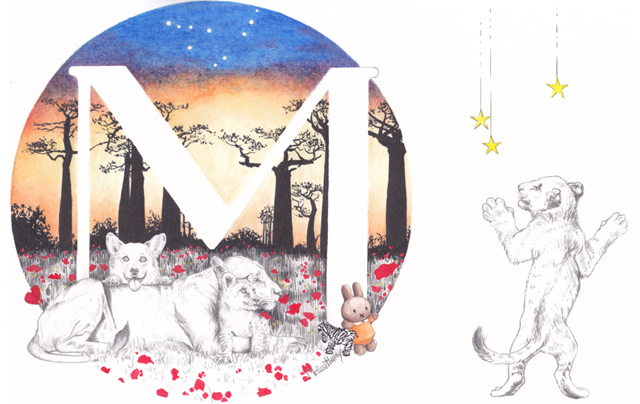 Add a comment
Details

Hits: 3313