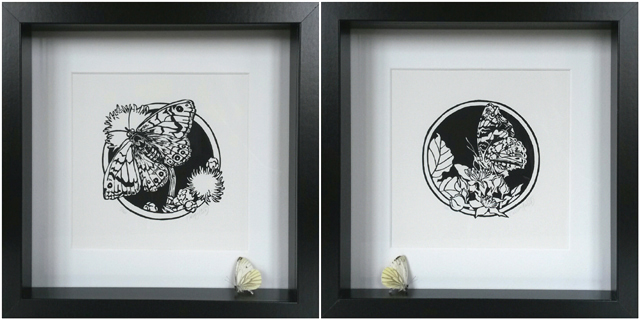 Last Friday Linda Rusconi and I had our Print Pop-up Shop and it was lots of fun. We probably
will organize something like it again!

During that day I printed three different butterflies: the Lime Hawk-moth, the Red Admiral
(Atalanta) and the Wall Brown of which I like the Dutch name better being Argus butterfly.
Named after Argus Panoptes, the giant from Greek mythology whose body was covered with
100 eyes of which not two would sleep at the same time.
The Argus butterfly has two prominent "eyes" which show when its wings are folded up.

This Sunday, June 24th, I'm showing my art at Artplein Spui Amsterdam and I framed two of
three butterflies which I will bring.
Next to that I will bring my complete Sleeping Animals series, both framed and unframed , all
three butterflies and much more. Hope to see you then!
Add a comment
Details

Hits: 857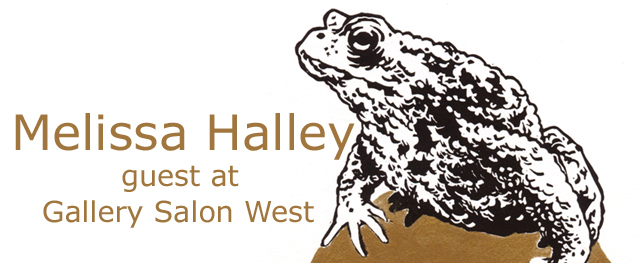 Artist Linda Rusconi, connected to Gallery Salon West, invited me to join her for a one day
Print Pop-Up Shop Friday June 15th.

For this special occasion, Linda and I will be cutting and printing linocuts. Next to being
present at the manufacturing process there are also original prints for sale.
All my resent prints like my Sleeping Animals series, the Frog Prince and my Sleeping
Animals greeting cards will be available that afternoon.

Salon West is a gallery in Amsterdam-West. Four artists independently exhibit their work,
including Linda Rusconi. Linda's erotic risoprints also will be available that day.

You are most welcome on Friday June 15th between 13:00 and 18:00 at:

Gallery Salon West
Admiraal de Ruijterweg 9
1057 JT Amsterdam

On Facebook? Here you will find the Facebook event for the Print Pop-Up Salon West.
Add a comment
Details

Hits: 959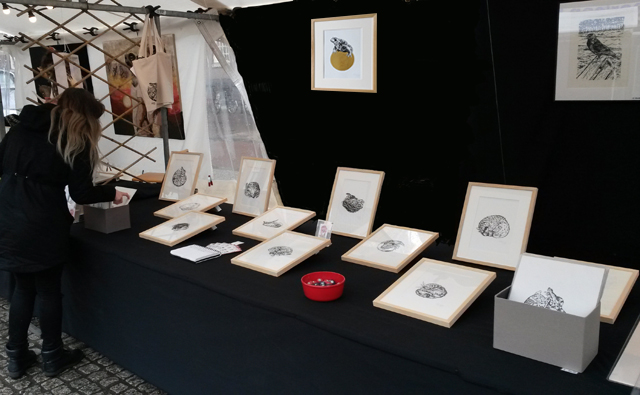 This Sunday, Sunday 27th I'll be back at Artplein Spui Amsterdam. Second time this year and
the weather is going to be great!
Last time I didn't have my frog prince yet and I'm definitely going to bring him this time.
You're welcome to visit from 11:00 to 18:30 hours. Hope to see you there!
Add a comment
Details

Hits: 926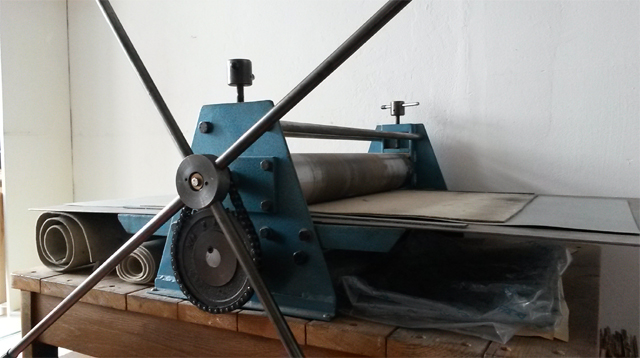 Lost my paid job again… Every 1,5 to 2 years I lose my job for different reasons. Companies
go broke, kids grow up, I got a burn out and now I don't even know what happened… So much
for the security of having a "steady" paid job.
I must confess I'm getting sick and tired of starting over and over again and again.
This way I'm just really busy finding jobs, learn the thing and finding a new job again instead of
focussing on my art and getting somewhere with that…
Next to that my art is going slow, I hardly sell anything and get even less commissions than
that.

Now I've been thinking about starting printing classes from my home which is also my studio.
Trying to figure out how many hours I should start teaching. Trying to figure out how many
people I can seat. Looking at the place now I think 7 maximum. I will be needing chairs…
Any thoughts and/ or tips??
Add a comment
Details

Hits: 1048

My watercolour 'Toad with Cherry Blossom Petals' was the first watercolour I did on paper
that I mounted on panel. Read my article Mounting Paper on Wood on that.

This time I'm using a 12 mm thick MDF panel. As for now I taped the sides and gessoed the
front. Next is sanding the surface, remove any dust and glue the watercolour paper to the
panel.

When you mount paper on wood/ MDF there should be a protective layer of gesso between
the wood and paper because the acidic properties of wood will destroy the paper.

Also read the very elaborate blogpost by Kelly McKernan on mounting paper onto panel.
Her post was a great help.
Add a comment
Details

Hits: 906