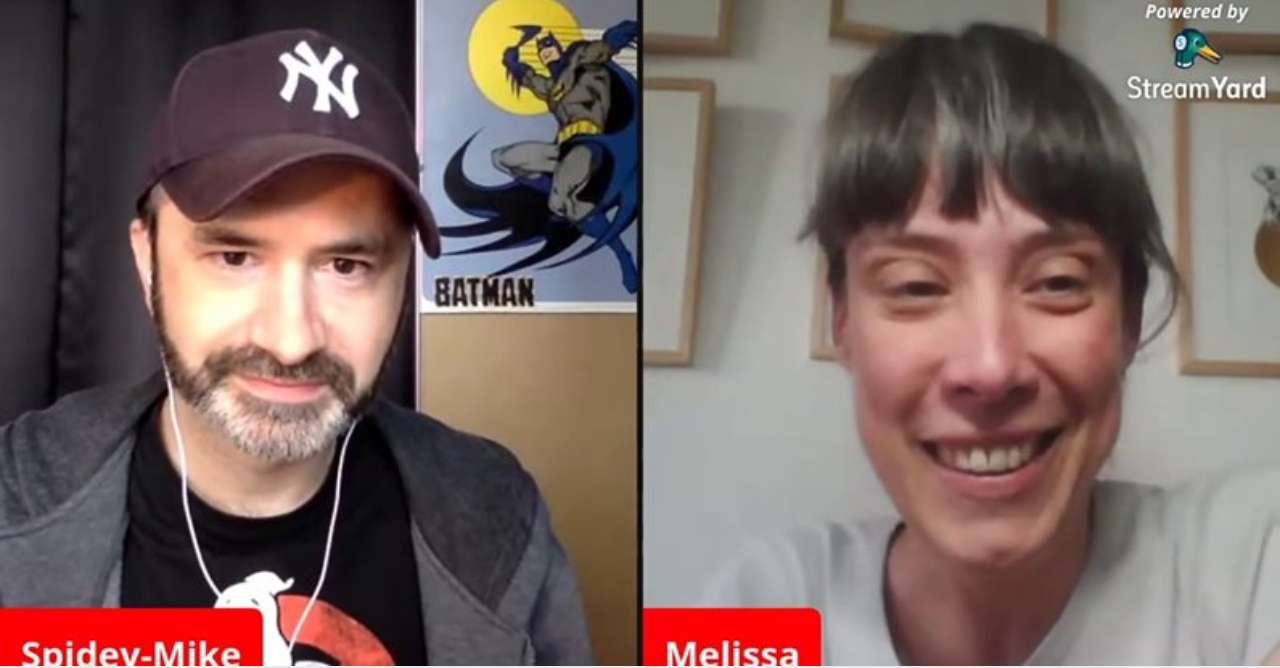 A few weeks ago I received a message from journalist and audiovisual program maker
Michael Minneboo if I wanted to be a guest in his live stream. To talk about (my) art and Dutch
comic publisher Juniorpress. 
Immediately I broke out in sweat! Live?! Stream?! 😅
After serious deliberation I said 'yes' and it turned out to be a very nice chat. 😊
To watch the chat just click the pic above and it will take you to the YouTube channel of
Michael Minneboo. All Dutch, sorry 😅



Add a comment
Details

Hits: 266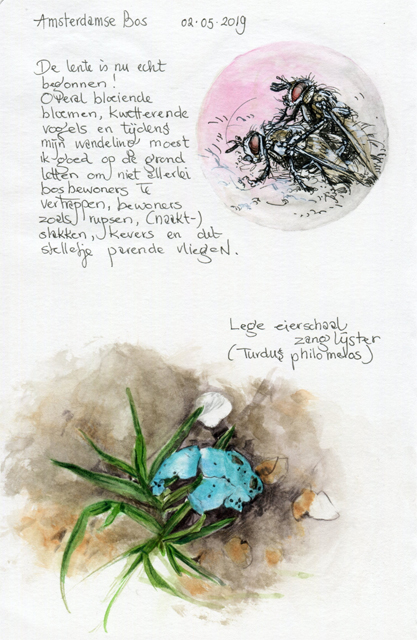 Spring has truely sprung! There are blooming flowers everywhere, birds chattering and during
my walk I had to pay very close attention to the forest floor as not to trample any forest
dwellers like caterpillars, snails, slugs, beetles and this pair of mating flies.


Empty eggshell Song Thrush
Add a comment
Details

Hits: 503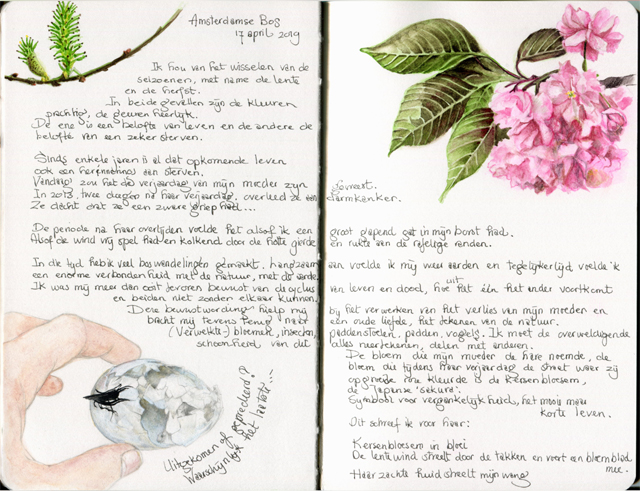 This is a forest diary entry that took me a long time and it had everything to do with the theme.
I love the changing of seasons, especially spring and fall. 
In both cases the colours are beautiful,
the scents magnificent. 
One is a promise of life and the other a promise of certain death.

For several years now, all that emerging life has also become a reminder of dying.

Today (April 17th) would have been my mom's birthday. 
In 2013, two days after her birthday,
she died of colon cancer. 
She thought she had a bad flu...
The period after her death it felt like I had a gaping hole in my chest. As if the wind had free
rein and whirled through the hole, whirring and tugging at the ragged edges. 
During that time I
did a lot of forest walks. 
Slowly I felt grounded again and at the same time I felt an enormous
connection to nature, to the earth. 
More than ever before I was aware of the cycle of life and
death, how one comes from the other and both can't exist without the other.

This awareness helped me to cope with the loss of my mom and also brought me back to an old
love, drawing nature. 
(Wilted-) flowers, insects, mushrooms, toads, birds. 
I have to draw the
overwhelming beauty of it all and share it.
The flower my mom called hers, the flower that coloured the street where she grew up pink
during her birthday, is the cherry blossom, the Japanese 'sakura'.

Symbol for transience, symbol for life, both beautiful and short.
Add a comment
Details

Hits: 704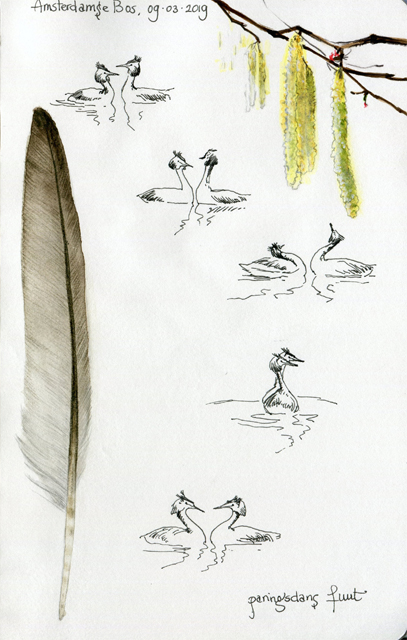 This is from when spring really started last March.
Blooming hazel catkins and great crested grebe doing their mating dance 💗
Add a comment
Details

Hits: 673