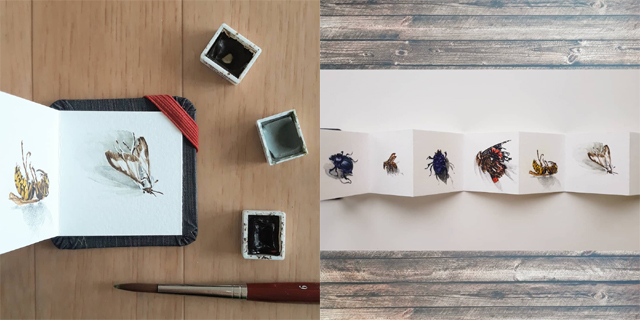 Recently I painted this little moth I found dead at my home and it's quite infamous, or actually
the caterpillar is 🐛
Do you know what moth this is? 
🦋

It's part of my Hahnemühle ZigZag miniature (5x5 cm) sketchbook that I started during the
summer vacation of 2019 and I'm planning to continue this summer.

All these broken beauties are painted true size 🦋
🍃🍂
Add a comment
Details

Hits: 945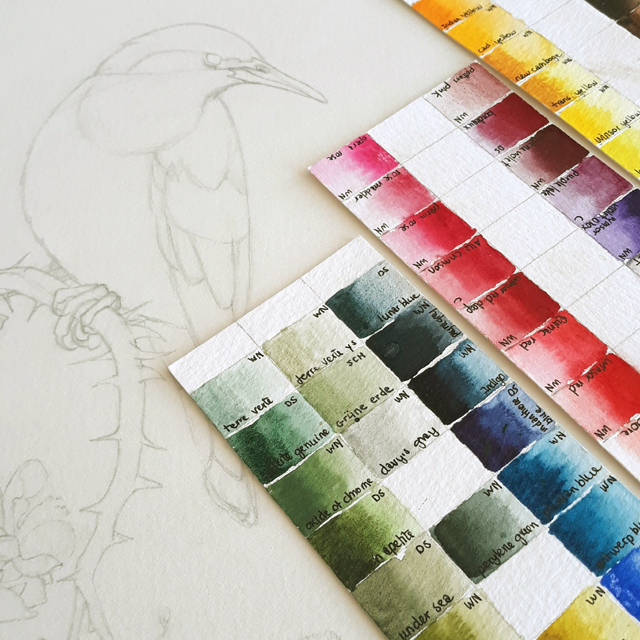 Picking the right colours for my new watercolour painting.

🍃🍂


Add a comment
Details

Hits: 1005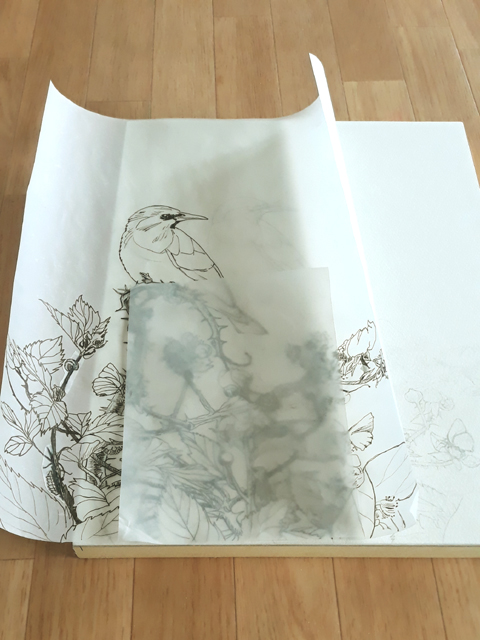 There's so much work going into my new watercolour. First I made several sketches, then
I traced those sketches into the painting I want to make. Next step was to transfer this drawing
to the panel I want to paint on. The lines that came from the tracing are very vague so now
I'm redrawing those lines.
I hope to start painting soon!

Want to follow my process on this painting and other projects? Follow me on my Instagram :)
🍃🍂
Add a comment
Details

Hits: 967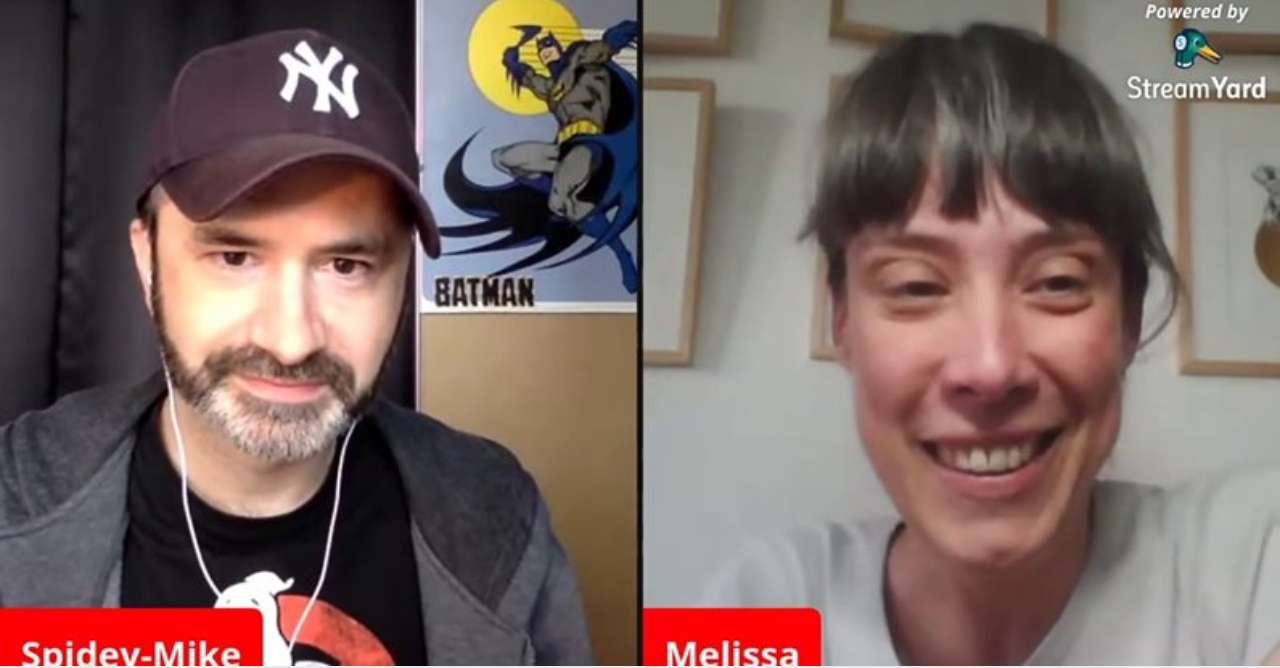 A few weeks ago I received a message from journalist and audiovisual program maker
Michael Minneboo if I wanted to be a guest in his live stream. To talk about (my) art and Dutch
comic publisher Juniorpress. 
Immediately I broke out in sweat! Live?! Stream?! 😅
After serious deliberation I said 'yes' and it turned out to be a very nice chat. 😊
To watch the chat just click the pic above and it will take you to the YouTube channel of
Michael Minneboo. All Dutch, sorry 😅

🍃🍂


Add a comment
Details

Hits: 1050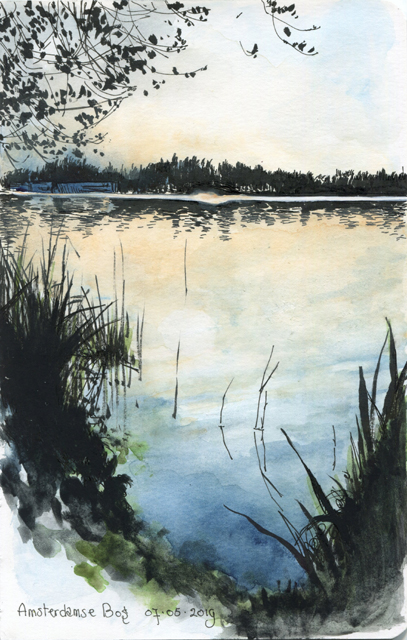 🍃🍂
Add a comment
Details

Hits: 1353