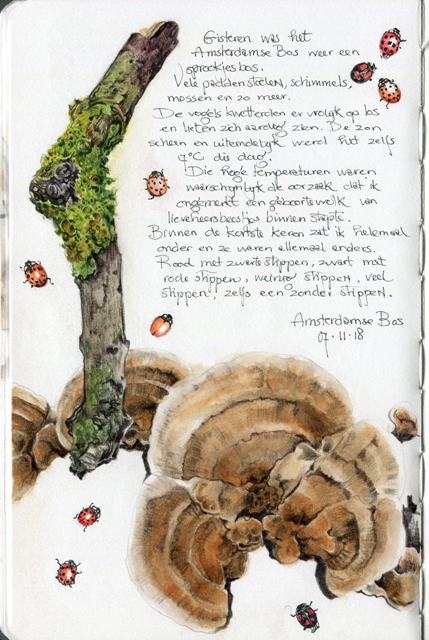 Today I found myself in a cloud of just hatched ladybugs. They were everywhere!!
I'm guessing high temperatures (17° C/ 62.60°F) were the cause of the sudden
appearance of these colourful beetles 🐞🐞
Add a comment
Details

Hits: 408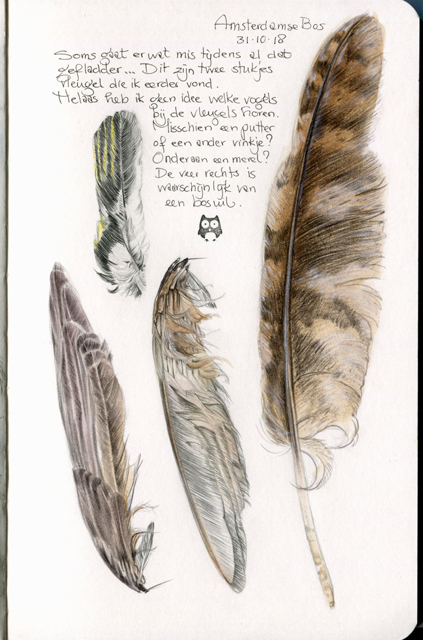 Sometimes something goes wrong during all that fluttering...
I found these wing parts earlier. Unfortunaly I have no idea which birds belong to these wings.
Maybe a goldfinch or some other finch?
The one at the bottom could be a blackbird.
The feather on the right is probably from a tawny owl 🦉
Add a comment
Details

Hits: 387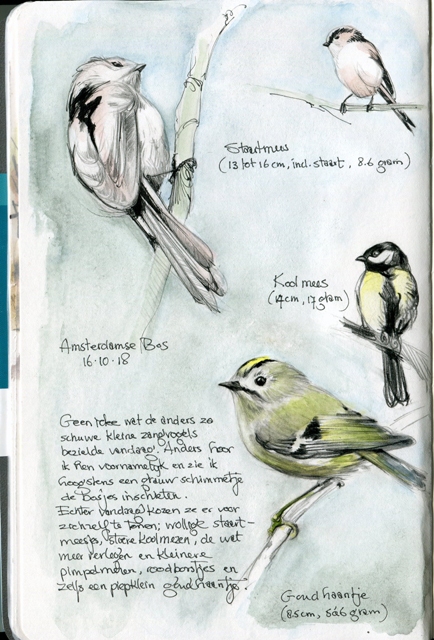 No idea what was up with the otherwise so shy songbirds yesterday.
Usually I mostly hear them and at most I see a small shadow vanishing into the bushes.
However yesterday they chose to show themselves; long-tailed tits, great tits, blue tits,
robins and even a tiny goldcrest 💛
Add a comment
Details

Hits: 376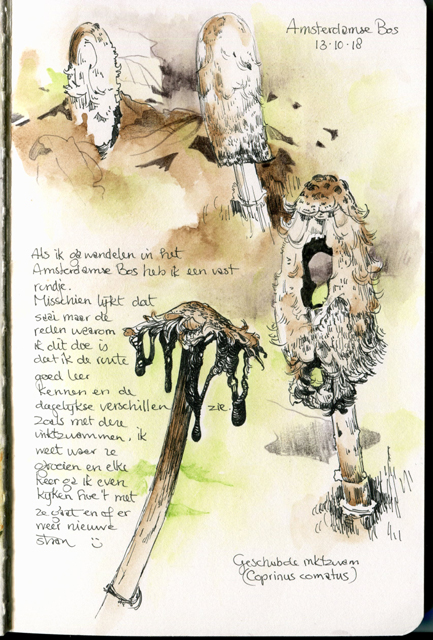 When doing my (almost) daily walk at the Amsterdam Forest I always take the
same route.
Firstly because I like the area and secondly because I like getting to know the area and what
grows and lives there.
Take these shaggy inkcaps for instance, I know where they grow and like to see how they are
doing and if new ones are popping up 🍄🍃
Add a comment
Details

Hits: 357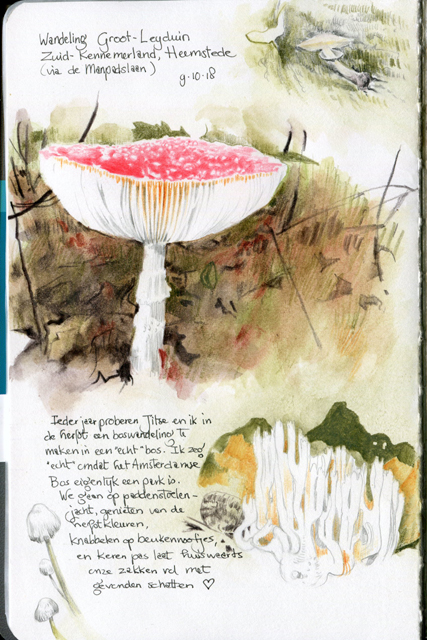 Every autumn my boyfriend and I try to have at least one forestwalk in a different place then
Het Amsterdamse Bos which is more like a very woodsy park.
We "hunt" for toadstools, eat beechnuts and enjoy the fall colours 🍄🍃🍂🍁
Add a comment
Details

Hits: 358